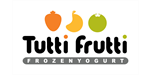 Tutti Frutti - Frozen Yogurt Franchise
Tutti Frutti Frozen Yogurt have 700 stores spread out over 26 countries worldwide. Get involved Down Under with the leaders of frozen yogurt
Territory Information
Location:

Brisbane
Total Investment:

$200,000
This unique opportunity is located in sunny Brisbane, where the climate is warm and the locals love delicious cold treats to cool down! This is a perfectly simple business model for a franchisee keen to own a rewarding business in Brisbane.
Other Areas Available

Australia
Profile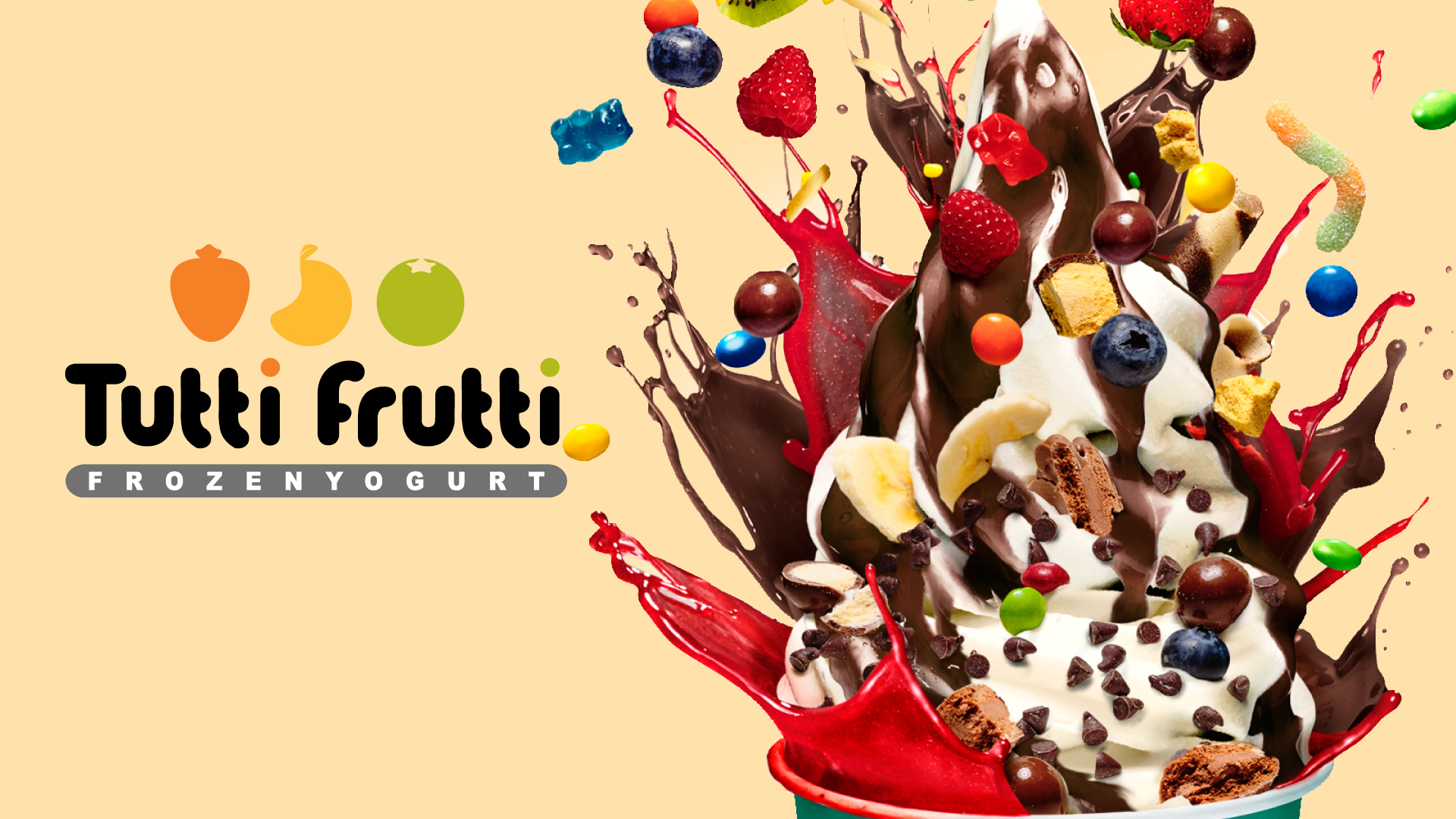 Build The Tutti Frutti Culture With Us!
Tutti Frutti Frozen Yogurt have 700 stores spread out over 26 countries worldwide and we are now rapidly expanding in Australia! Get involved Down Under with the leaders of frozen yogurt and be a part of this global company by taking advantage of our franchising opportunities and be a yogurt trendsetter too!
We would like to introduce you to our concept: Tutti Frutti is a fun and interactive self-serve business that provides a healthier snack/light meal option to the health conscious, yogurt loving, Tutti Frutti community.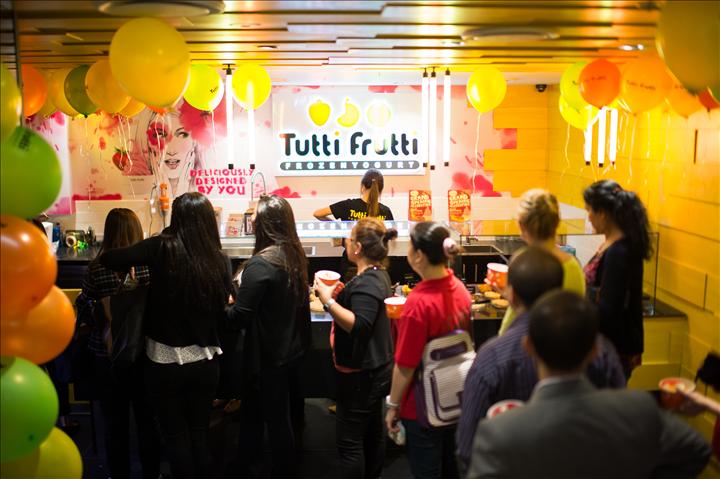 Tutti Frutti is a fun and interactive self-serve Fro-yo bar where customers have the freedom to create their own sweet treat! By combining our many flavours and expansive selection of toppings, customers will be designing a taste that is unique and delicious in every cup. Be a yogurt trendsetter at Tutti Frutti, 'cos every cup is deliciously designed by you!
At Tutti Frutti, there is something for everyone. The vast colourful variety of healthy and wicked toppings and flavours will blow you away. There is never a dull day at Tutti Frutti.
Arguably the most compelling advantage that Tutti Frutti has in the frozen dessert market is its versatility and innovation, creating a major advantage for a simple-to-operate business model. With a focus on providing delicious yet diet-friendly treats to the health conscious, Tutti Frutti Frozen Yogurt is 98% fat free, gluten free, free from gelatin and other animal products, high in calcium, loaded with probiotics and made fresh daily!
Franchise Opportunities:
Cost
Franchise cost - $250,000
Location
An opportunity exists for a driven individual to expand Tutti Frutti on a national level. Multiple locations are available across Australia.
Expansion Potential
The sky's the limit in regards to expansion potential.
Years established
Tutti Frutti Frozen Yogurt was founded upon the ideas of providing high quality, healthy frozen yogurt, as well as giving control back to our customers through a modern self-serve concept.
Beginning in Southern California USA in 2008, the brand has now grown quickly and is now available in more than 25 countries around the world – including right here in Australia.
Now with over 80 flavours, Tutti Frutti continues its innovation by constantly creating new and unique flavours – setting Tutti Frutti apart from the competition. Taste the Tutti Frutti difference today!
Support & training
With years of retail and franchise experience, our franchisers know what it takes to run a successful franchise business. Our training and support will enable you to begin this popular franchise with confidence.
We believe that in order to run a successful business, franchisees need to understand the key elements of the business model.
In addition to training, the ongoing support for each store is key in ensuring stores are well maintained and the motivation of the team is still as strong as on day one. Franchise support managers are always close by to provide support when needed.
Tutti Frutti head office support also includes:
Site selections
Lease negotiations
Design plans tender
Retail design, fit out and project management
Store fixture supplies
Supplier recommendations
Franchise support managers
Marketing